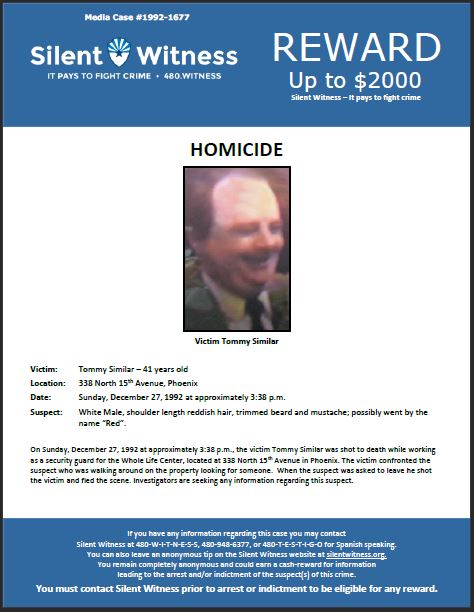 Case & Reward Info
Date: December 27, 1992
Case #: 1992-1677
338 North 15th Avenue, Phoenix
Crime Information:
On December 27, 1992 at approximately 3:38 p.m., Tommy Similar was shot to death while working as a
security guard for the Whole Life Center, located at 338 North 15th Avenue in Phoenix. According to
witnesses, Tommy confronted the suspect who was walking around on the property looking for someone.
When Tommy asked the suspect to leave, the suspect shot him and fled the scene. Investigators are seeking any information regarding this incident.
Suspect:
White Male, shoulder length reddish hair, trimmed beard and mustache; possibly went by the name "Red".