Silent Witness protects you and your family.
480-WITNESS (480-948-6377)
480-TESTIGO (480-837-8446)
or 1-800-343-TIPS (8477)
GOLD TITLE SPONSOR: Vet-Sec Protection Agency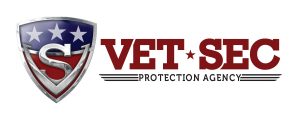 Your Donations make an impact for past
victims and future generations
Silent Witness is a non-profit program that gives citizens the opportunity to anonymously assist law enforcement. Established in 1979, Silent Witness works in partnership with the community, media and law enforcement, and is a member of both Crime Stoppers USA and Crime Stoppers International. When you help Silent Witness, you help take felons off the street and out of your neighborhood.
Give back to your neighborhood by shopping

Pick Silent Witness in metro
Phoenix area as your
preferred charity

Shop! Part of the purchase
comes back to help YOUR
neighborhood
*Through tips to Silent Witness, Police have been able to recover over $18 million dollars in property and seize over $14 million dollars worth of drugs.
for information that leads to a non-drug felony arrest or indictment.
Your information will remain completely anonymous.
*($2,000 for homicide)