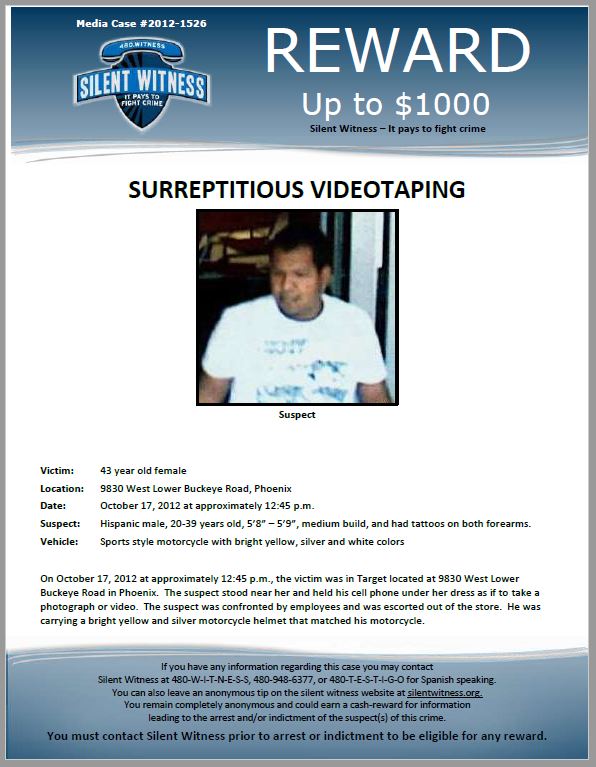 Case & Reward Info
Date: October 17, 2012
Case #: 2012-1526
9830 West Lower Buckeye Road, Phoenix
Crime Information:
On October 17, 2012 at approximately 12:45 p.m., the victim was in Target located at 9830 West Lower
Buckeye Road in Phoenix. The suspect stood near her and held his cell phone under her dress as if to take a
photograph or video. The suspect was confronted by employees and was escorted out of the store. He was
carrying a bright yellow and silver motorcycle helmet that matched his motorcycle.
Suspect:
Hispanic male, 20-39 years old, 5'8" – 5'9", medium build, and had tattoos on both forearms.