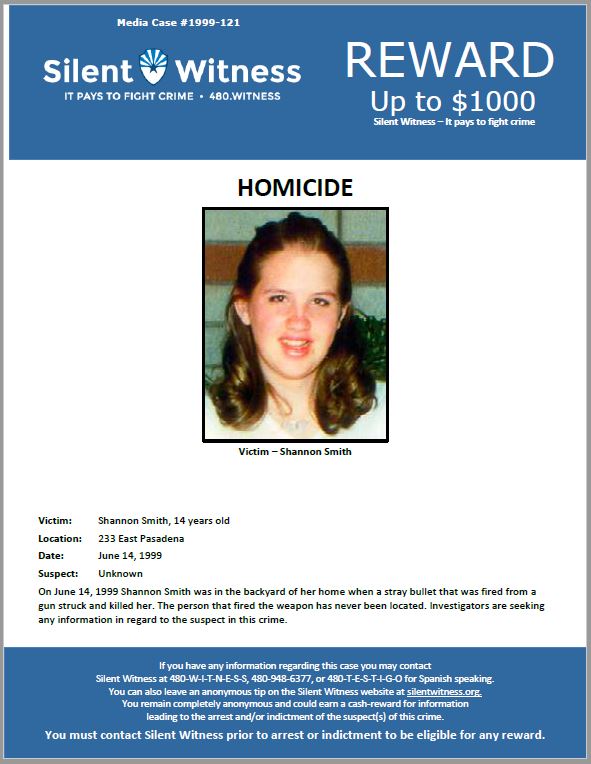 Case & Reward Info
Date: June 14, 1999
Case #: 1999-121
233 East Pasadena, Phoenix
Crime Information:
On June 14, 1999 Shannon Smith was in the backyard of her home when a stray bullet that was fired from a
gun struck and killed her. The person that fired the weapon has never been located. Investigators are seeking
any information in regard to the suspect in this crime.