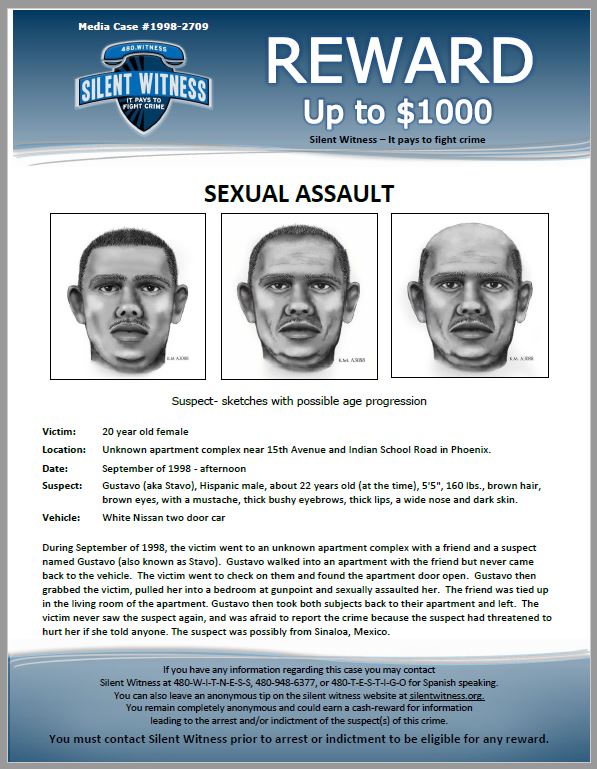 Case & Reward Info
Date: September 1, 1998
Case #: 1998-2709
Unknown apartment complex near 15th Avenue and Indian School Road in Phoenix.
Crime Information:
During September of 1998, the victim went to an unknown apartment complex with a friend and a suspect named Gustavo (also known as Stavo). Gustavo walked into an apartment with the friend but never came back to the vehicle. The victim went to check on them and found the apartment door open. Gustavo then grabbed the victim, pulled her into a bedroom at gunpoint and sexually assaulted her. The friend was tied up in the living room of the apartment. Gustavo then took both subjects back to their apartment and left. The victim never saw the suspect again, and was afraid to report the crime because the suspect had threatened to hurt her if she told anyone. The suspect was possibly from Sinaloa, Mexico.
Suspect:
Gustavo (aka Stavo), Hispanic male, about 22 years old (at the time), 5'5", 160 lbs., brown hair, brown eyes, with a mustache, thick bushy eyebrows, thick lips, a wide nose and dark skin.