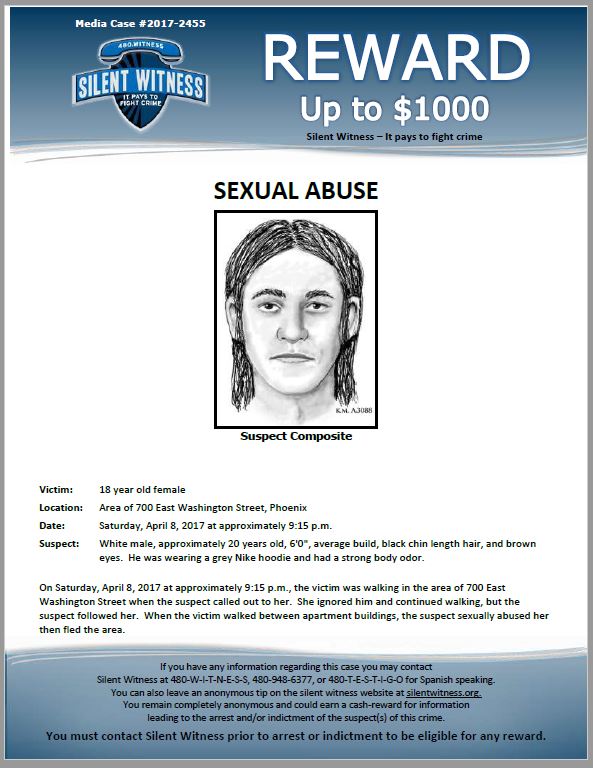 Case & Reward Info
Date: April 8, 2017
Case #: 2017-2455
Area of 700 East Washington Street, Phoenix
Crime Information:
On Saturday, April 8, 2017 at approximately 9:15 p.m., the victim was walking in the area of 700 East
Washington Street when the suspect called out to her. She ignored him and continued walking, but the
suspect followed her. When the victim walked between apartment buildings, the suspect sexually abused her
then fled the area.