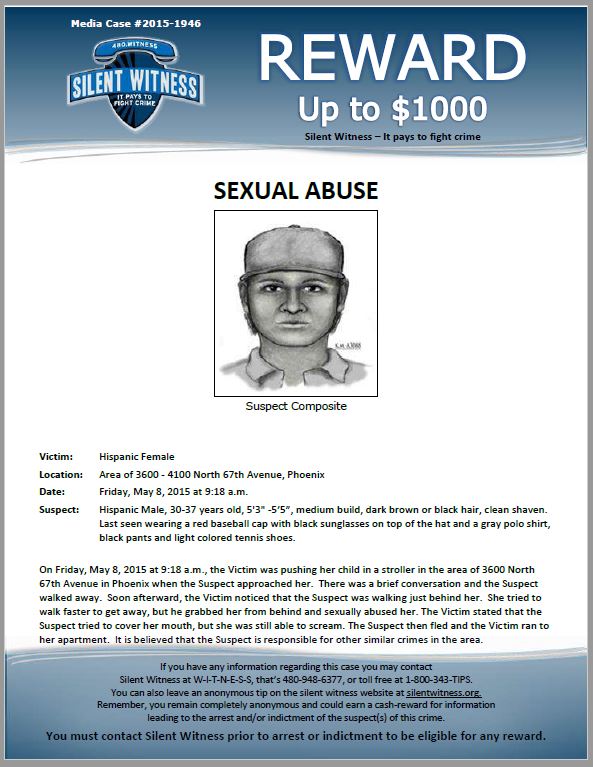 Case & Reward Info
Date: May 15, 2015
Case #: 2015-1946
Area of 3600 - 4100 North 67th Avenue, Phoenix
Crime Information:
On Friday, May 8, 2015 at 9:18 a.m., the Victim was pushing her child in a stroller in the area of 3600 North
67th Avenue in Phoenix when the Suspect approached her. There was a brief conversation and the Suspect
walked away. Soon afterward, the Victim noticed that the Suspect was walking just behind her. She tried to
walk faster to get away, but he grabbed her from behind and sexually abused her. The Victim stated that the
Suspect tried to cover her mouth, but she was still able to scream. The Suspect then fled and the Victim ran to
her apartment. It is believed that the Suspect is responsible for other similar crimes in the area.