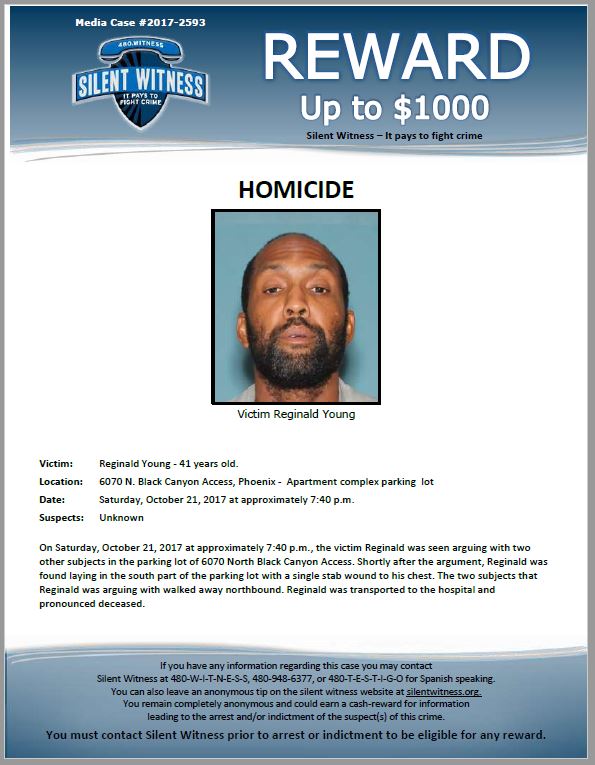 Case & Reward Info
Date: October 21, 2017
Case #: 2017-2593
6070 N. Black Canyon Access, Phoenix - Apartment complex parking lot
Crime Information:
On Saturday, October 21, 2017 at approximately 7:40 p.m., the victim Reginald was seen arguing with two
other subjects in the parking lot of 6070 North Black Canyon Access. Shortly after the argument, Reginald was found laying in the south part of the parking lot with a single stab wound to his chest. The two subjects that Reginald was arguing with walked away northbound. Reginald was transported to the hospital and
pronounced deceased.
Suspect:
Unknown