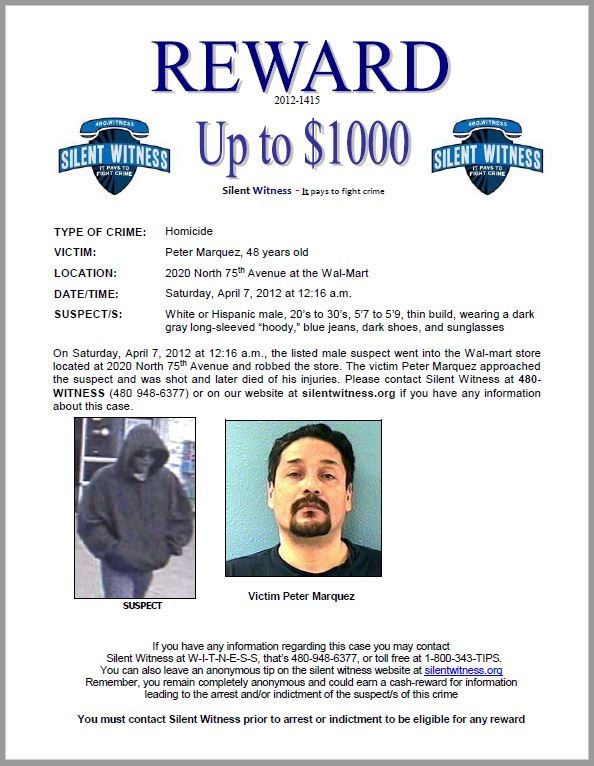 Case & Reward Info
Date: April 7, 2012
Case #: 2012-1415
2020 North 75th Avenue, Phoenix (Walmart Store)

Crime Information:
On Saturday, April 7, 2012 at 12:16 a.m., the suspect enters a Wal-Mart store and commits an
armed robbery at 2020 North 75th Avenue. The suspect runs outside and is confronted by Wal-
Mart Manager, Peter Marquez. The suspect shoots and kills Peter and continues running out of
the area.