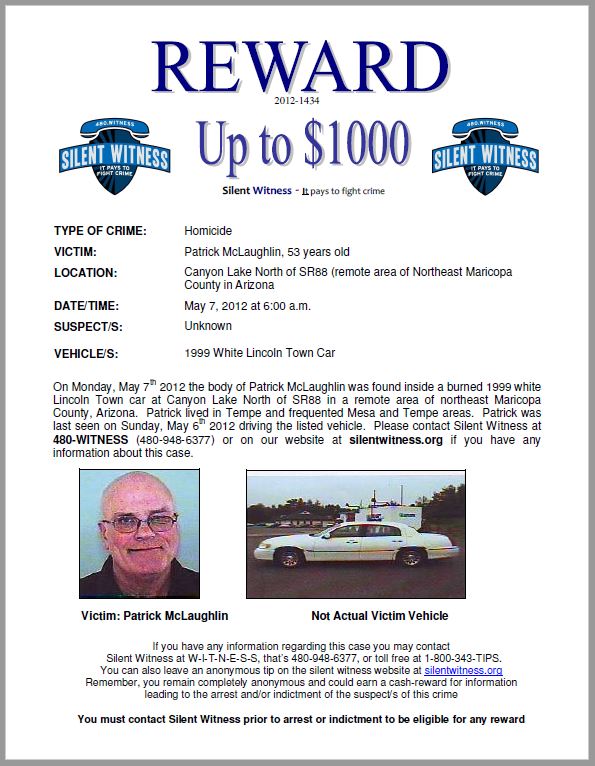 Case & Reward Info
Date: May 7, 2012
Case #: 2012-1434
Canyon Lake North of SR88 (remote area of Northeast Maricopa County in Arizona
Crime Information:
On Monday, May 7th 2012 the body of Patrick McLaughlin was found inside a burned 1999 white
Lincoln Town car at Canyon Lake North of SR88 in a remote area of northeast Maricopa
County, Arizona. Patrick lived in Tempe and frequented Mesa and Tempe areas. Patrick was
last seen on Sunday, May 6th 2012 driving the listed vehicle.