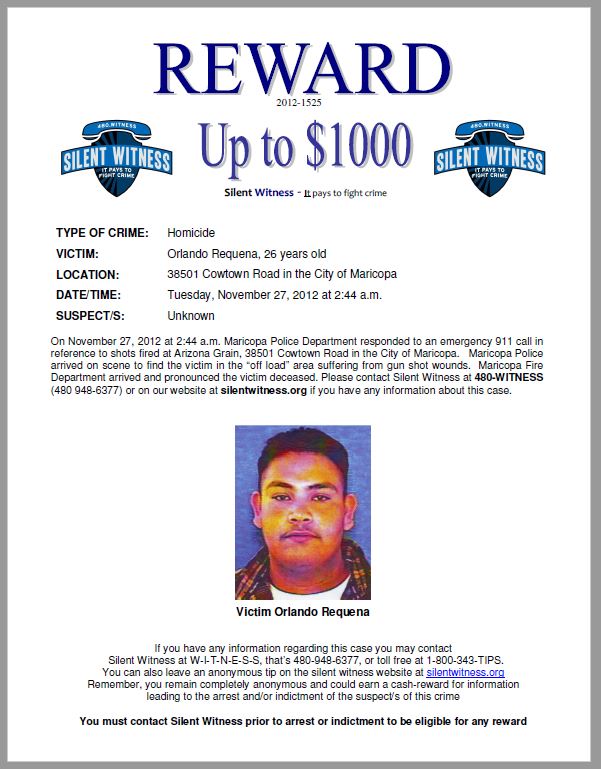 Case & Reward Info
Date: November 27, 2012
Case #: 2012-1525
38501 Cowtown Road in the City of Maricopa
Crime Information:
On November 27, 2012 at 2:44 a.m. Maricopa Police Department responded to an emergency 911 call in
reference to shots fired at Arizona Grain, 38501 Cowtown Road in the City of Maricopa. Maricopa Police
arrived on scene to find the victim in the "off load" area suffering from gun shot wounds. Maricopa Fire
Department arrived and pronounced the victim deceased.