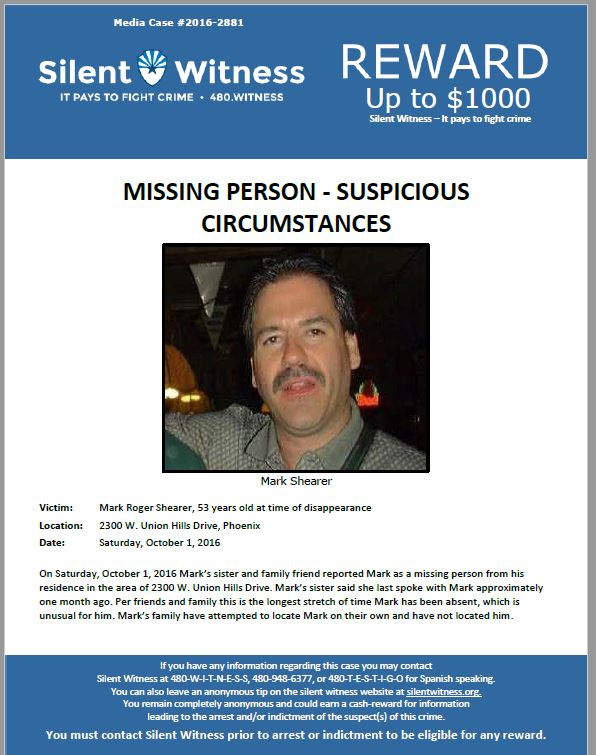 Case & Reward Info
Date: October 1, 2016
Case #: 2016-2881
2300 W. Union Hills Dr. Phoenix
Crime Information:
On Saturday, October 1, 2016 Mark's sister and family friend reported Mark as a missing person from his
residence in the area of 2300 W. Union Hills Drive. Mark's sister said she last spoke with Mark approximately
one month prior to his disappearance. Per friends and family this is the longest stretch of time Mark has been
absent, which is unusual for him. Mark's family have attempted to locate Mark on their own and have not
located him.