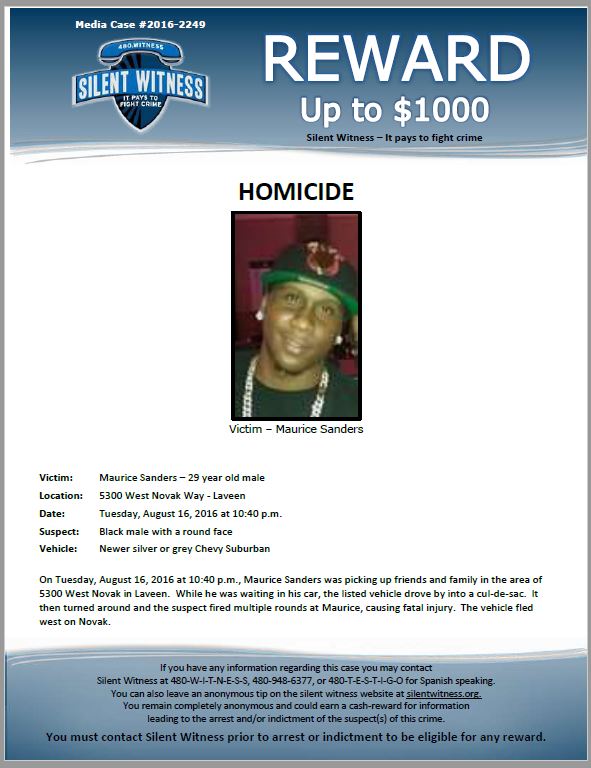 Case & Reward Info
Date: January 1, 1970
Case #: 2016-2249
5300 West Novak Way - Laveen
Crime Information:
On Tuesday, August 16, 2016 at 10:40 p.m., Maurice Sanders was picking up friends and family in the area of
5300 West Novak in Laveen. While he was waiting in his car, the listed vehicle drove by into a cul-de-sac. It
then turned around and the suspect fired multiple rounds at Maurice, causing fatal injury. The vehicle fled
west on Novak.