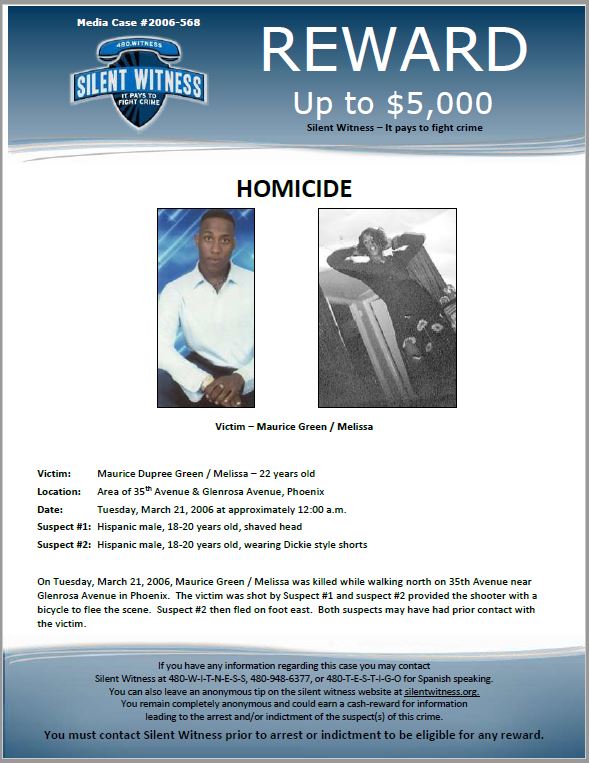 Case & Reward Info
Date: March 21, 2006
Case #: 2006-568
Area of 35th Avenue & Glenrosa Avenue, Phoenix
Crime Information:
On Tuesday, March 21, 2006, Maurice Green was killed while walking north on 35th Avenue near Glenrosa
Avenue in Phoenix. Suspect #1 was on foot when he shot Maurice and suspect #2 provided the shooter with a
bicycle to flee the scene. Suspect #2 then fled on foot east. Both suspects may have had prior contact with
Maurice.