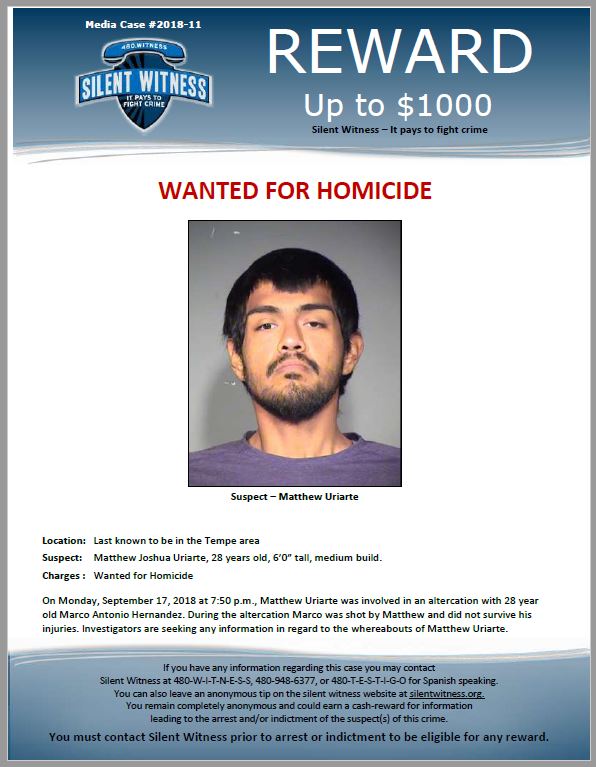 Case & Reward Info
Date: September 17, 2018
Case #: 2018-11
Crime Information:
On Monday, September 17, 2018 at 7:50 p.m., Matthew Uriarte was involved in an altercation with 28 year
old Marco Antonio Hernandez. During the altercation Marco was shot by Matthew and did not survive his
injuries. Investigators are seeking any information in regard to the whereabouts of Matthew Uriarte.
Suspect:
Matthew Joshua Uriarte, 28 years old, 6'0" tall, medium build.