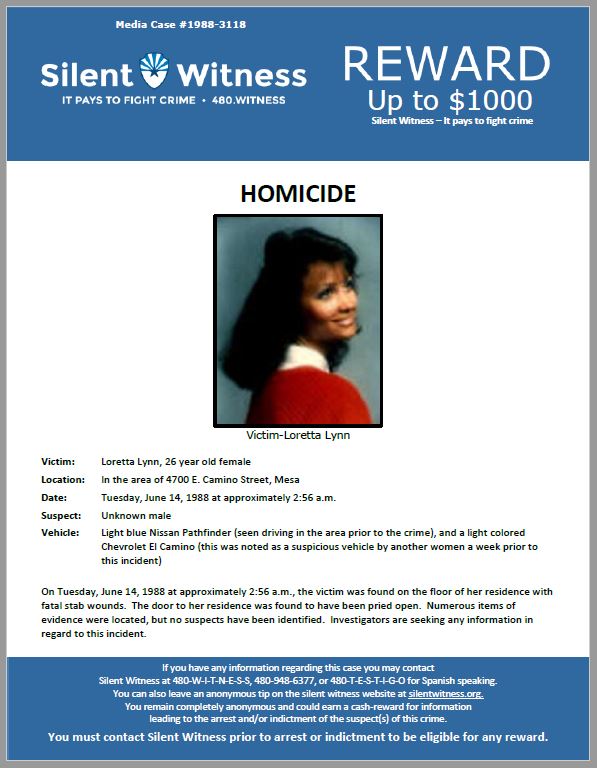 Case & Reward Info
Date: June 14, 1988
Case #: 1988-3118
In the area of 4700 E. Camino Street, Mesa
Crime Information:
On Tuesday, June 14, 1988 at approximately 2:56 a.m., the victim was found on the floor of her residence with
fatal stab wounds. The door to her residence was found to have been pried open. Numerous items of
evidence were located, but no suspects have been identified. Investigators are seeking any information in
regard to this incident.