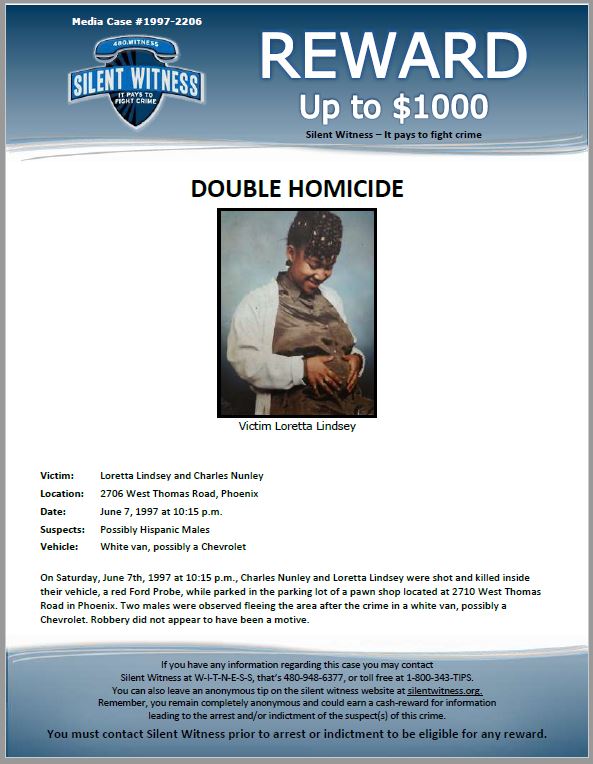 Case & Reward Info
Date: June 7, 1997
Case #: 1997-2206
2706 West Thomas Road, Phoenix
Crime Information:
On Saturday, June 7th, 1997 at 10:15 p.m., Charles Nunley and Loretta Lindsey were shot and killed inside
their vehicle, a red Ford Probe, while parked in the parking lot of a pawn shop located at 2710 West Thomas
Road in Phoenix. Two males were observed fleeing the area after the crime in a white van, possibly a
Chevrolet. Robbery did not appear to have been a motive.