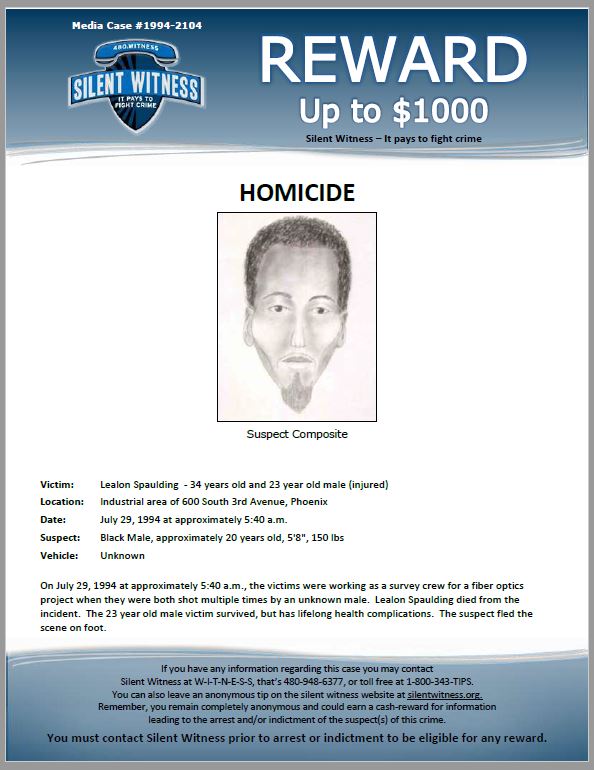 Case & Reward Info
Date: January 1, 1970
Case #: 1994-2104
Industrial area of 600 South 3rd Avenue, Phoenix
Crime Information:
On July 29, 1994 at approximately 5:40 a.m., the victims were working as a survey crew for a fiber optics
project when they were both shot multiple times by an unknown male. Lealon Spaulding died from the
incident. The 23 year old male victim survived, but has lifelong health complications. The suspect fled the
scene on foot.