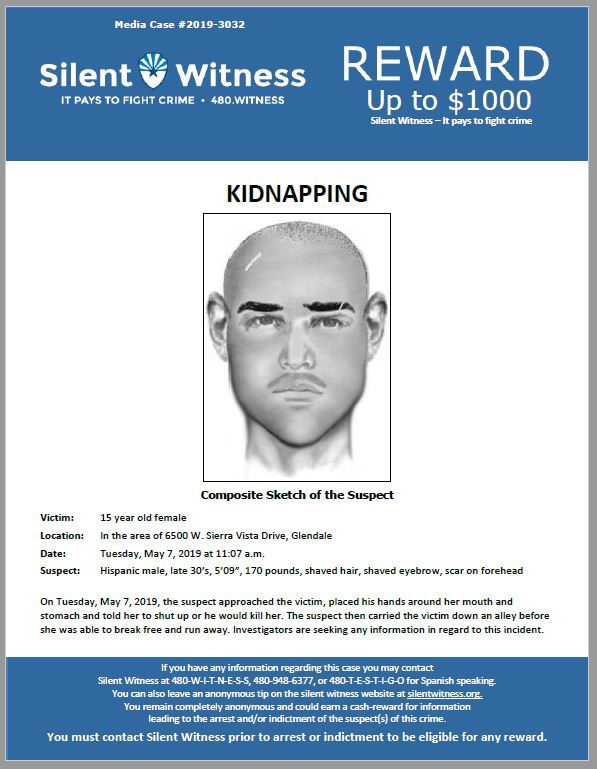 Case & Reward Info
Date: May 7, 2019
Case #: 2019-3032
In the area of 6500 W. Sierra Vista Drive, Glendale
Crime Information:
On Tuesday, May 7, 2019, the suspect approached the victim, placed his hands around her mouth and
stomach and told her to shut up or he would kill her. The suspect then carried the victim down an alley before
she was able to break free and run away. Investigators are seeking any information in regard to this incident.