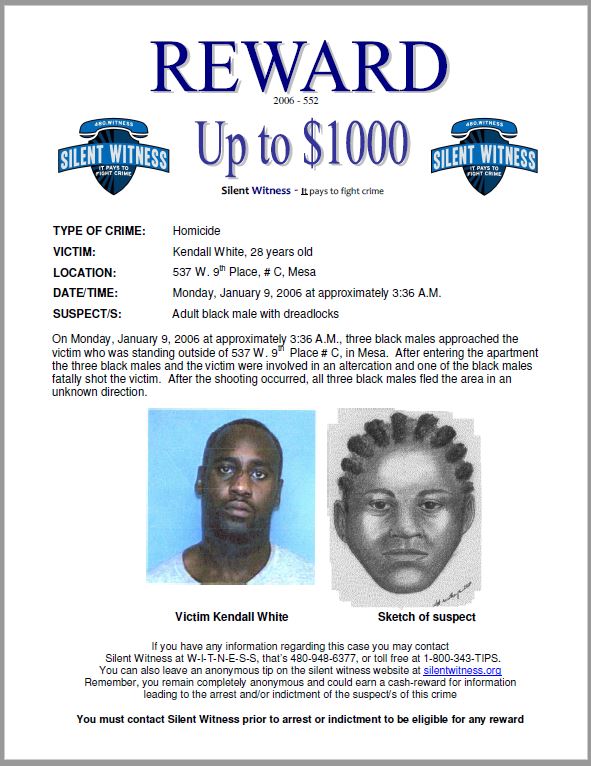 Case & Reward Info
Date: January 9, 2006
Case #: 2006-552
537 W. 9th Place, # C, Mesa
Crime Information:
On Monday, January 9, 2006 at approximately 3:36 A.M., three black males approached the
victim who was standing outside of 537 W. 9th Place # C, in Mesa. After entering the apartment
the three black males and the victim were involved in an altercation and one of the black males
fatally shot the victim. After the shooting occurred, all three black males fled the area in an
unknown direction.