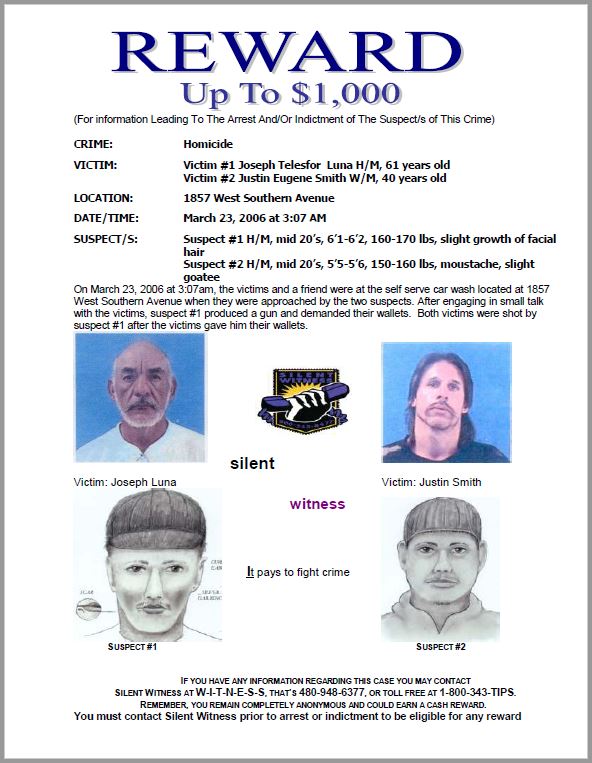 Case & Reward Info
Date: March 23, 2006
Case #: DR-200660542751
1857 West Southern Avenue
Crime Information:
On March 23, 2006 at 3:07am, the victims and a friend were at the self serve car wash located at 1857
West Southern Avenue when they were approached by the two suspects. After engaging in small talk
with the victims, suspect #1 produced a gun and demanded their wallets. Both victims were shot by
suspect #1 after the victims gave him their wallets.