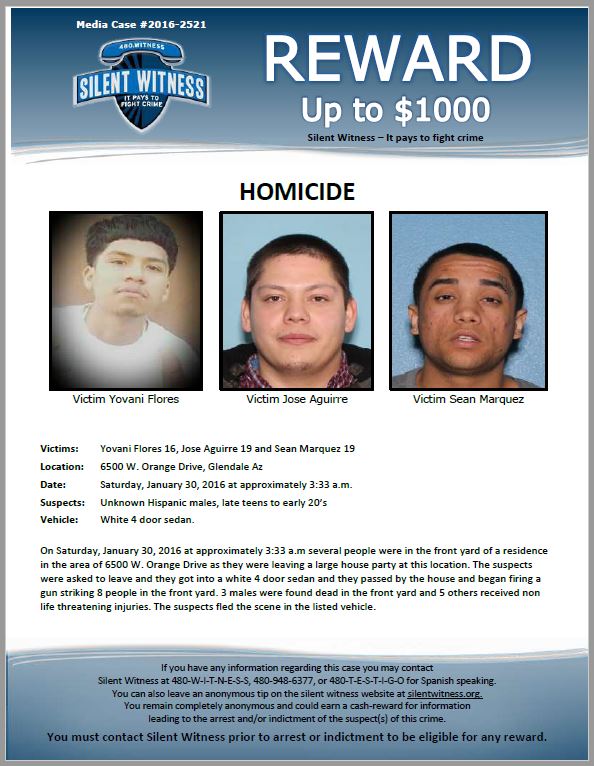 Case & Reward Info
Date: January 30, 2016
Case #: 2016-2521
6500 West Orange Drive, Glendale
Crime Information:
On Saturday, January 30, 2016 at approximately 3:33 a.m several people were in the front yard of a residence
in the area of 6500 W. Orange Drive as they were leaving a large house party at this location. The suspects
were asked to leave and they got into a white 4 door sedan and they passed by the house and began firing a
gun striking 8 people in the front yard. 3 males were found dead in the front yard and 5 others received non
life threatening injuries. The suspects fled the scene in the listed vehicle.
Suspect:
Unknown Hispanic males, late teens to early 20's