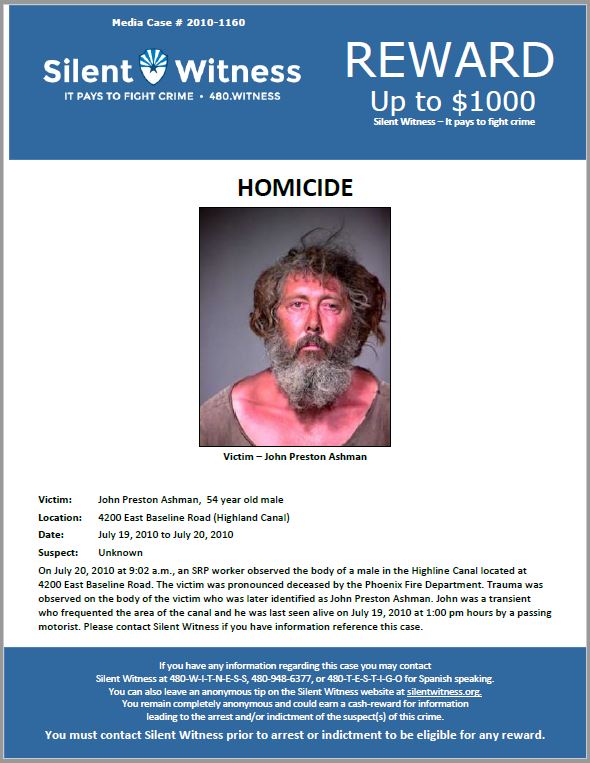 Case & Reward Info
Date: July 19, 2010
Case #: 2010-1160
4200 East Baseline Road (Highland Canal)
Crime Information:
On July 20, 2010 at 9:02 a.m., an SRP worker observed the body of a male in the Highline Canal located at
4200 East Baseline Road. The victim was pronounced deceased by the Phoenix Fire Department. Trauma was
observed on the body of the victim who was later identified as John Preston Ashman. John was a transient
who frequented the area of the canal and he was last seen alive on July 19, 2010 at 1:00 pm hours by a passing
motorist.
Suspect:
Unknown