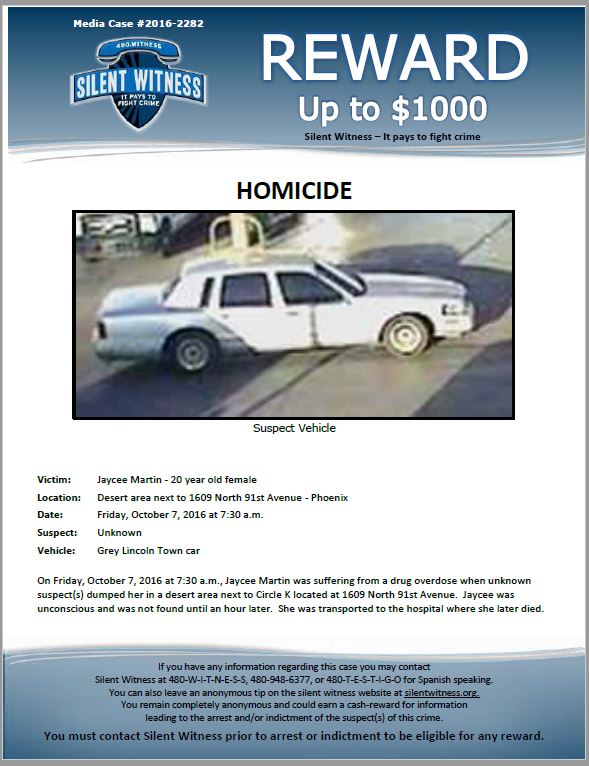 Case & Reward Info
Date: January 1, 1970
Case #: 2016-2282
Desert area next to 1609 North 91st Avenue - Phoenix
Crime Information:
On Friday, October 7, 2016 at 7:30 a.m., Jaycee Martin was suffering from a drug overdose when unknown
suspect(s) dumped her in a desert area next to Circle K located at 1609 North 91st Avenue. Jaycee was
unconscious and was not found until an hour later. She was transported to the hospital where she later died.
Suspect:
Unknown