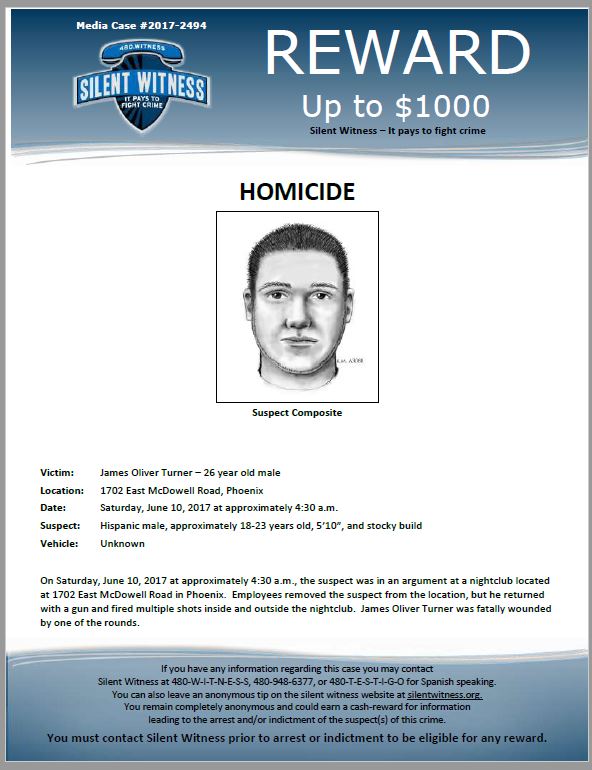 Case & Reward Info
Date: June 10, 2017
Case #: 2017-2494
1702 East McDowell Road, Phoenix
Crime Information:
On Saturday, June 10, 2017 at approximately 4:30 a.m., the suspect was in an argument at a nightclub located
at 1702 East McDowell Road in Phoenix. Employees removed the suspect from the location, but he returned
with a gun and fired multiple shots inside and outside the nightclub. James Oliver Turner was fatally wounded by one of the rounds.