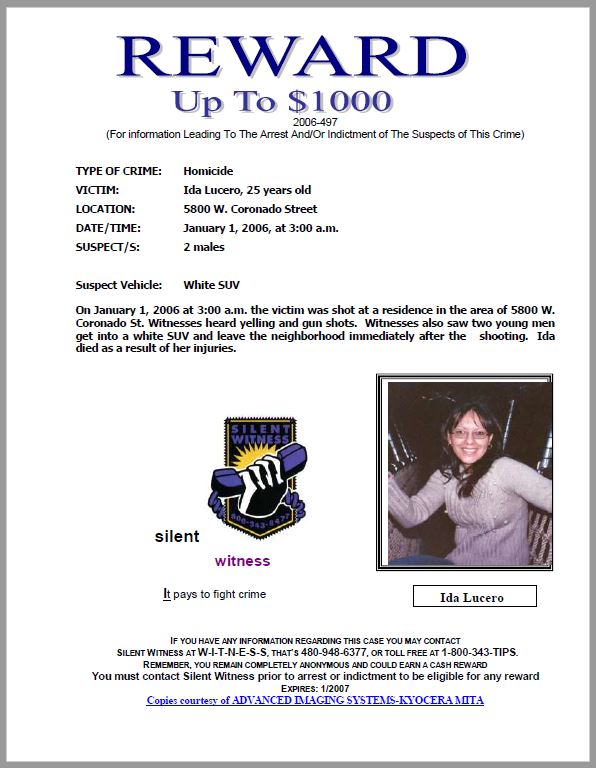 Case & Reward Info
Date: January 1, 2006
Case #: 2006-497
Crime Information:
On January 1, 2006 at 3:00 a.m. the victim was shot at a residence in the area of 5800 W.
Coronado St. Witnesses heard yelling and gun shots. Witnesses also saw two young men
get into a white SUV and leave the neighborhood immediately after the shooting. Ida
died as a result of her injuries.