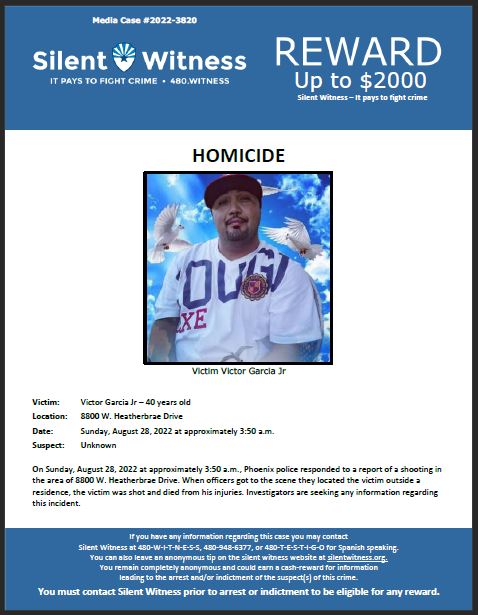 Case & Reward Info
Date: August 28, 2022
Case #: 2022-3820
8800 W. Heatherbrae Drive
Crime Information:
On Sunday, August 28, 2022 at approximately 3:50 a.m., Phoenix police responded to a report of a shooting in
the area of 8800 W. Heatherbrae Drive. When officers got to the scene they located the victim outside a
residence, the victim was shot and died from his injuries. Investigators are seeking any information regarding
this incident.
Suspect:
Unknown