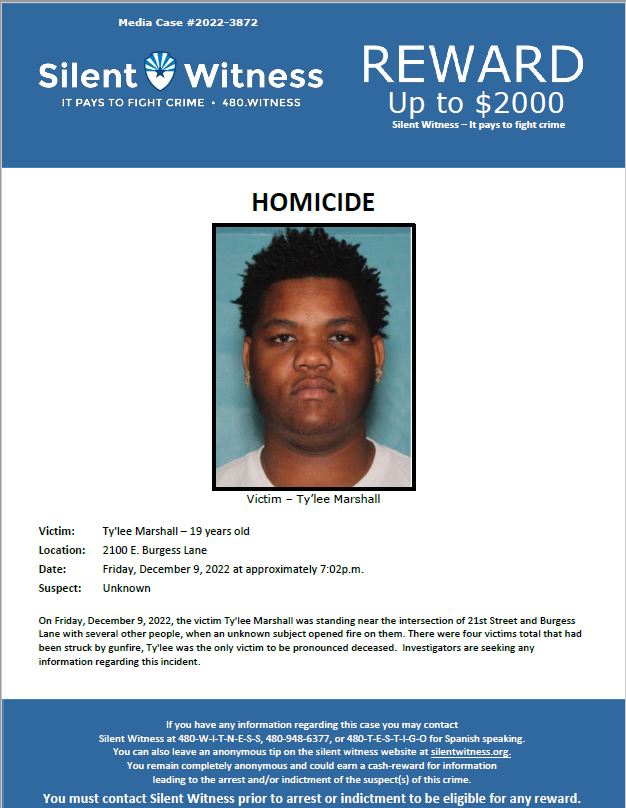 Case & Reward Info
Date: December 9, 2022
Case #: 2022-3872
Crime Information:
On Friday, December 9, 2022, the victim Ty'lee Marshall was standing near the intersection of 21st Street and
Burgess Lane with several other people, when an unknown subject opened fire on them. There were four victims
in total that were struck, and one had been pronounced deceased. Investigators are seeking any information regarding this incident.