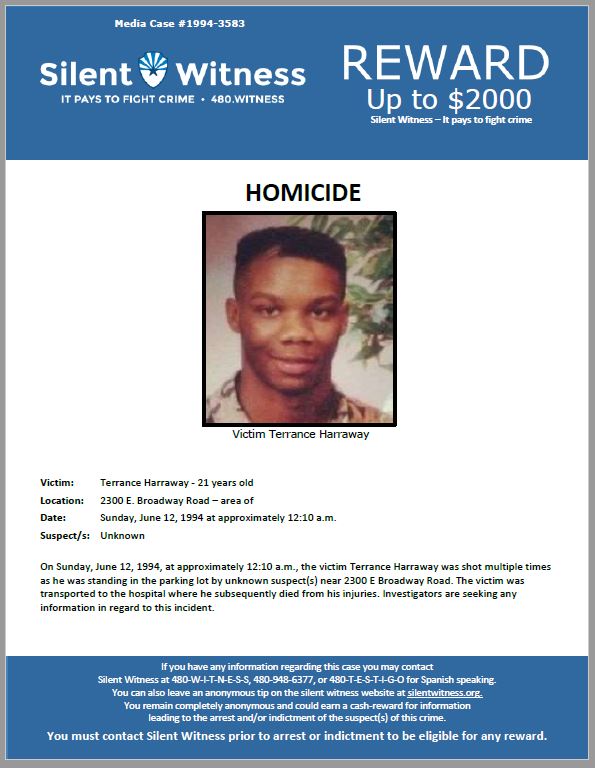 Case & Reward Info
Date: June 12, 1994
Case #: 1994-3583
2300 E. Broadway Road – area of
Crime Information:
On Sunday, June 12, 1994, at approximately 12:10 a.m., the victim Terrance Harraway was shot multiple times
as he was standing in the parking lot by unknown suspect(s) near 2300 E Broadway Road. The victim was
transported to the hospital where he subsequently died from his injuries. Investigators are seeking any
information in regard to this incident.
Suspect:
Unknown