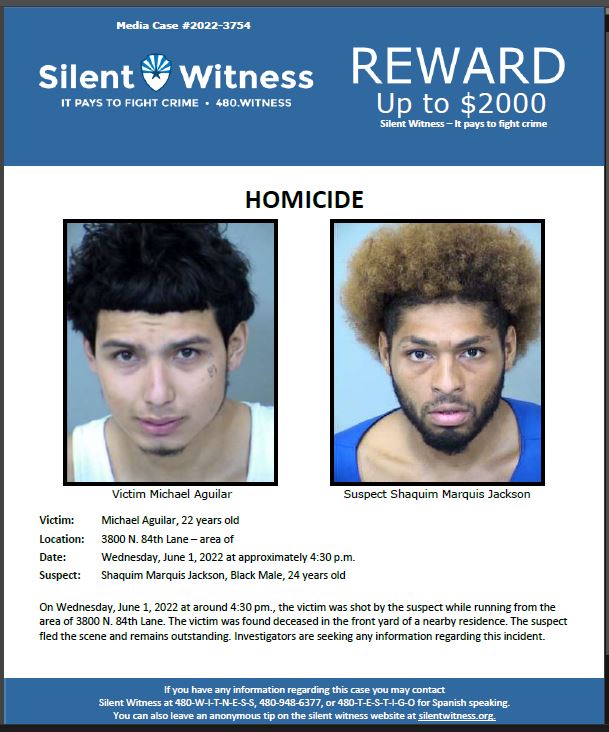 Case & Reward Info
Date: June 1, 2022
Case #: 2022-3754
3800 N. 84th Lane – area of
Crime Information:
On Wednesday, June 1, 2022 at around 4:30 pm., the victim was shot by the suspect while running from the
area of 3800 N. 84th Lane. The victim was found deceased in the front yard of a nearby residence. The suspect
fled the scene and remains outstanding. Investigators are seeking any information regarding this incident.
Suspect:
Shaquim Marquis Jackson, Black Male, 24 years old