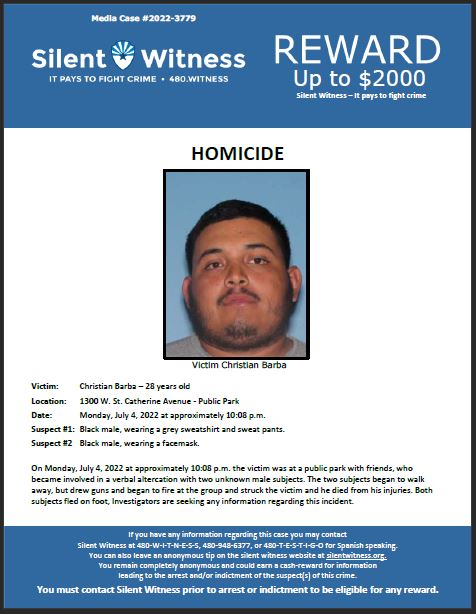 Case & Reward Info
Date: July 4, 2022
Case #: 2022-3779
Crime Information:
On Monday, July 4, 2022 at approximately 10:08 p.m. the victim was at a public park with friends, who
became involved in a verbal altercation with two unknown male subjects. The two subjects began to walk
away, but drew guns and began to fire at the group and struck the victim and he died from his injuries. Both
subjects fled on foot, Investigators are seeking any information regarding this incident.