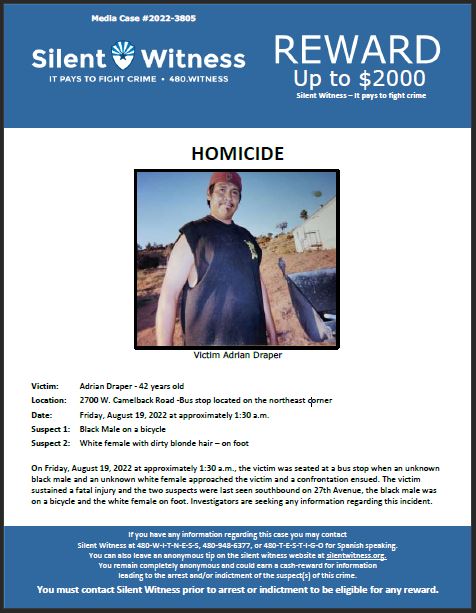 Case & Reward Info
Date: August 19, 2022
Case #: 2022-3805
Crime Information:
On Friday, August 19, 2022 at approximately 1:30 a.m., the victim was seated at a bus stop when an unknown
black male and an unknown white female approached the victim and a confrontation ensued. The victim
sustained a fatal injury and the two suspects were last seen southbound on 27th Avenue, the black male was
on a bicycle and the white female on foot. Investigators are seeking any information regarding this incident.