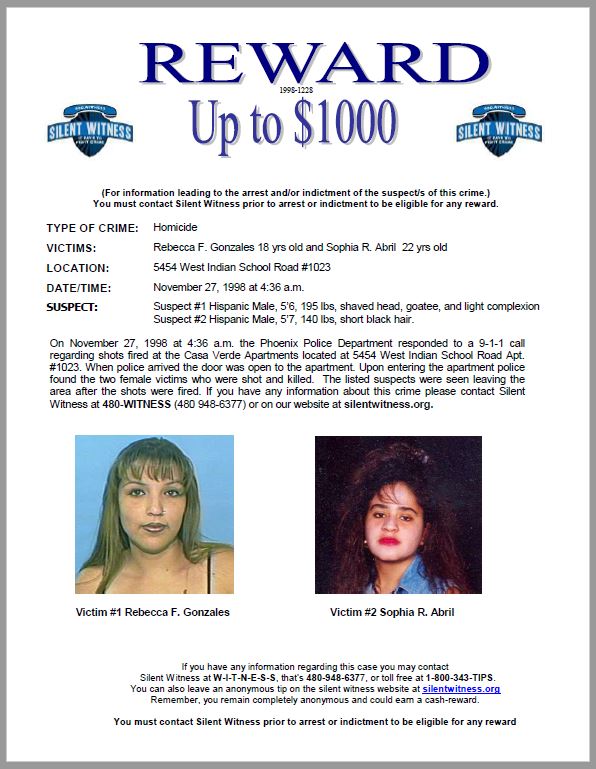 Case & Reward Info
Date: November 27, 1998
Case #: 1998-1228
5454 W. Indian School Road, Phoenix
Crime Information:
On November 27, 1998 at 4:36 a.m. the Phoenix Police Department responded to a 9-1-1 call
regarding shots fired at the Casa Verde Apartments located at 5454 West Indian School Road Apt.
#1023. When police arrived the door was open to the apartment. Upon entering the apartment police
found the two female victims who were shot and killed. The listed suspects were seen leaving the
area after the shots were fired.