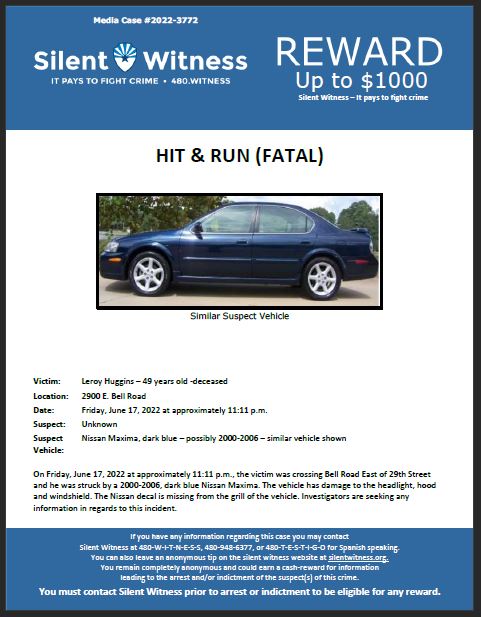 Case & Reward Info
Date: June 17, 2022
Case #: 2022-3772
Crime Information:
On Friday, June 17, 2022 at approximately 11:11 p.m., the victim was crossing Bell Road East of 29th Street
and he was struck by a 2000-2006, dark blue Nissan Maxima. The vehicle has damage to the headlight, hood
and windshield. The Nissan decal is missing from the grill of the vehicle. Investigators are seeking any
information in regards to this incident.