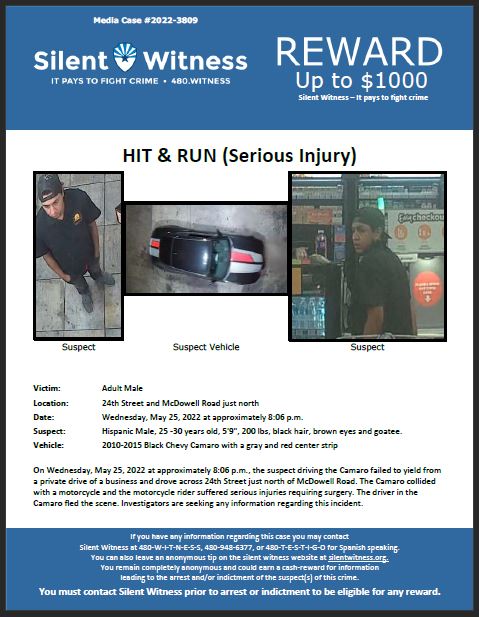 Case & Reward Info
Date: May 25, 2022
Case #: 2022-3809
Crime Information:
On Wednesday, May 25, 2022 at approximately 8:06 p.m., the suspect driving the Camaro failed to yield from
a private drive of a business and drove across 24th Street just north of McDowell Road. The Camaro collided
with a motorcycle and the motorcycle rider suffered serious injuries requiring surgery. The driver in the
Camaro fled the scene. Investigators are seeking any information regarding this incident.
Suspect:
Hispanic Male, 25 -30 years old, 5'9", 200 lbs, black hair, brown eyes and goatee.