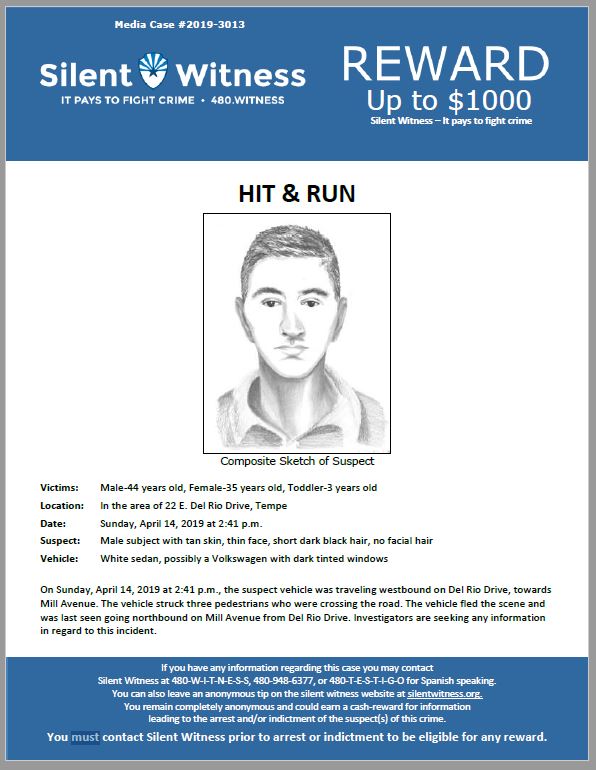 Case & Reward Info
Date: April 14, 2019
Case #: 2019-3013
In the area of 22 E. Del Rio Drive, Tempe
Crime Information:
On Sunday, April 14, 2019 at 2:41 p.m., the suspect vehicle was traveling westbound on Del Rio Drive, towards
Mill Avenue. The vehicle struck three pedestrians who were crossing the road. The vehicle fled the scene and
was last seen going northbound on Mill Avenue from Del Rio Drive. Investigators are seeking any information
in regard to this incident.