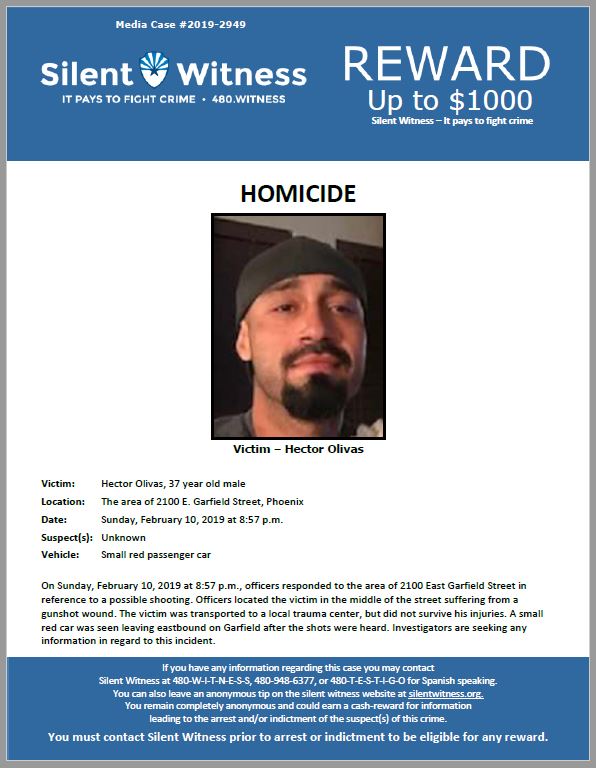 Case & Reward Info
Date: February 10, 2019
Case #: 2019-2949
The area of 2100 E. Garfield Street, Phoenix
Crime Information:
On Sunday, February 10, 2019 at 8:57 p.m., officers responded to the area of 2100 East Garfield Street in
reference to a possible shooting. Officers located the victim in the middle of the street suffering from a
gunshot wound. The victim was transported to a local trauma center, but did not survive his injuries. A small
red car was seen leaving eastbound on Garfield after the shots were heard. Investigators are seeking any
information in regard to this incident.