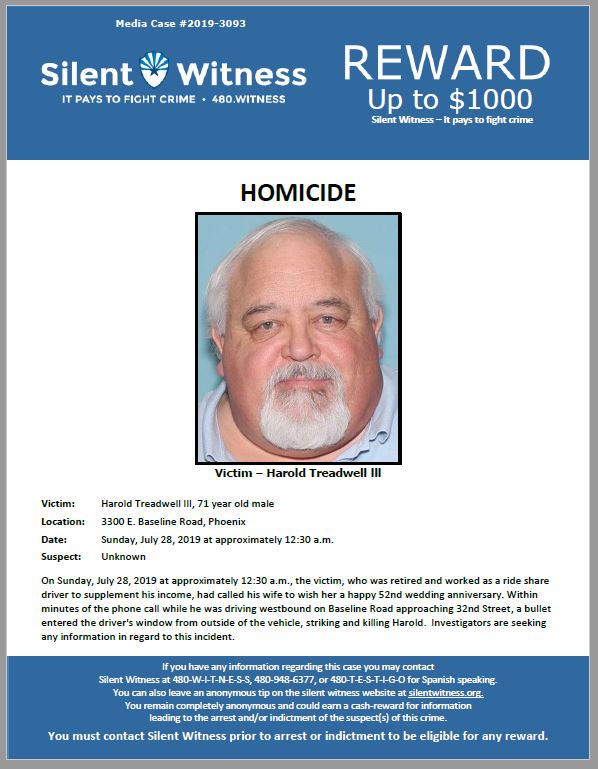 Case & Reward Info
Date: July 28, 2019
Case #: 2019-3093
3300 E. Baseline Road, Phoenix
Crime Information:
On Sunday, July 28, 2019 at approximately 12:30 a.m., the victim, who was retired and worked as a ride
share driver to supplement his income, had called his wife to wish her a happy 52nd wedding anniversary.
Within minutes of the phone call while he was driving westbound on Baseline Road approaching 32nd Street,
a bullet entered the driver's window from outside of the vehicle, striking and killing Harold. Investigators are
seeking any information in regard to this incident.