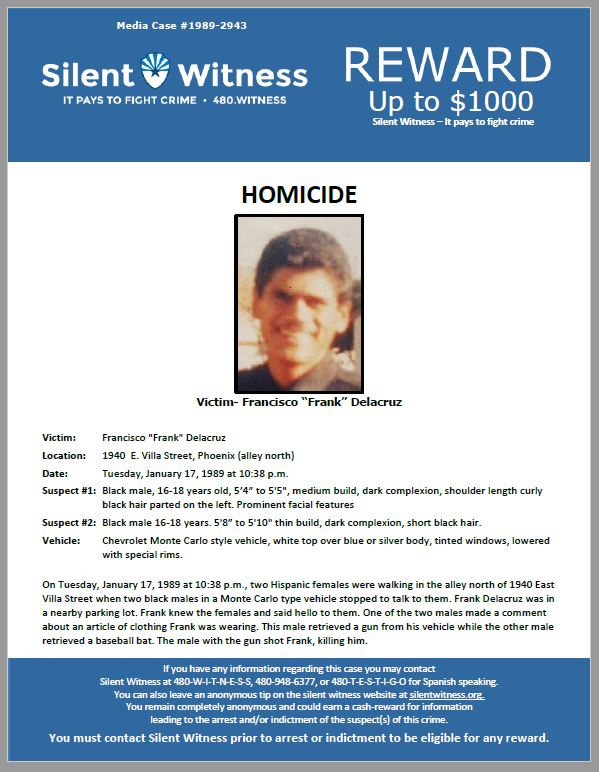 Case & Reward Info
Date: January 17, 1989
Case #: 1989-2943
1940 E. Villa Street, Phoenix (alley north)
Crime Information:
On Tuesday, January 17, 1989 at 10:38 p.m., two Hispanic females were walking in the alley north of 1940 East
Villa Street when two black males in a Monte Carlo type vehicle stopped to talk to them. Frank Delacruz was in
a nearby parking lot. Frank knew the females and said hello to them. One of the two males made a comment
about an article of clothing Frank was wearing. This male retrieved a gun from his vehicle while the other male
retrieved a baseball bat. The male with the gun shot Frank, killing him.