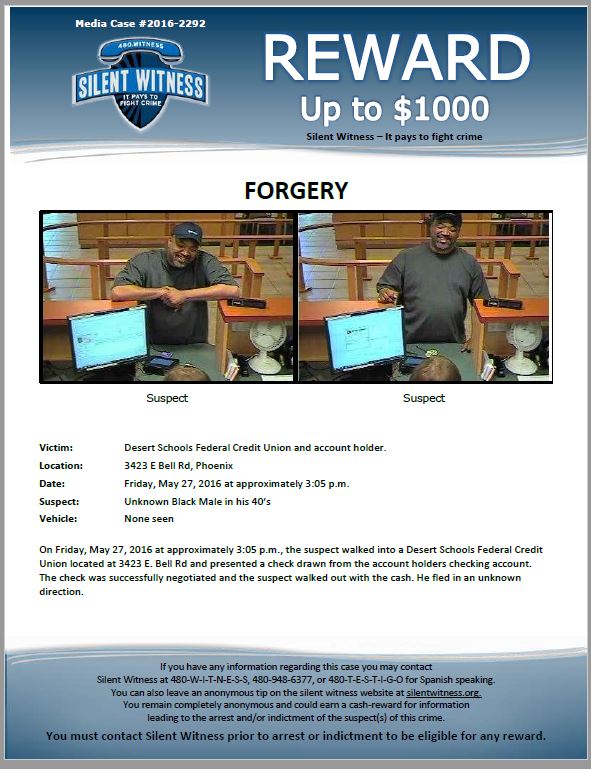 Case & Reward Info
Date: May 27, 2016
Case #: 2016-2292
Crime Information:
On Friday, May 27, 2016 at approximately 3:05 p.m., the suspect walked into a Desert Schools Federal Credit
Union located at 3423 E. Bell Rd and presented a check drawn from the account holders checking account.
The check was successfully negotiated and the suspect walked out with the cash. He fled in an unknown
direction.