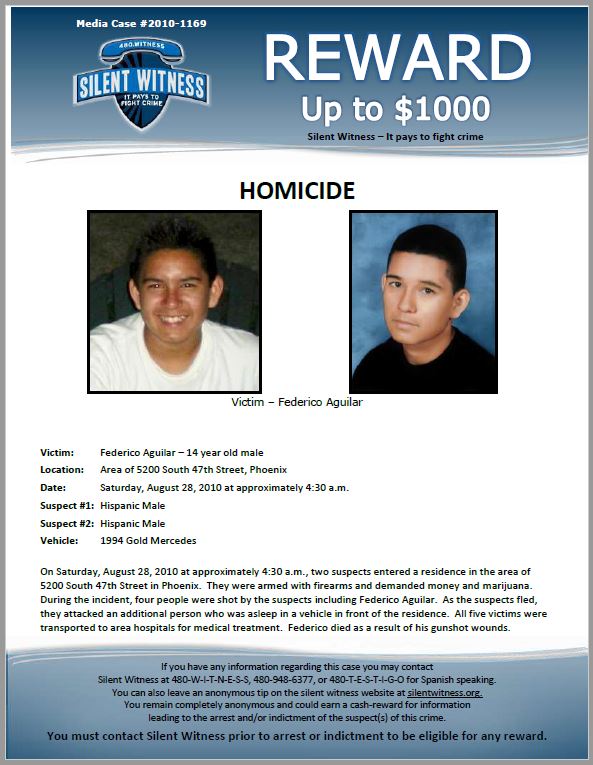 Case & Reward Info
Date: August 28, 2010
Case #: 2010-1169
Area of 5200 South 47th Street, Phoenix
Crime Information:
On Saturday, August 28, 2010 at approximately 4:30 a.m., two suspects entered a residence in the area of
5200 South 47th Street in Phoenix. They were armed with firearms and demanded money and marijuana.
During the incident, four people were shot by the suspects including Federico Aguilar. As the suspects fled,
they attacked an additional person who was asleep in a vehicle in front of the residence. All five victims were
transported to area hospitals for medical treatment. Federico died as a result of his gunshot wounds.
Suspect:
Two Hispanic males