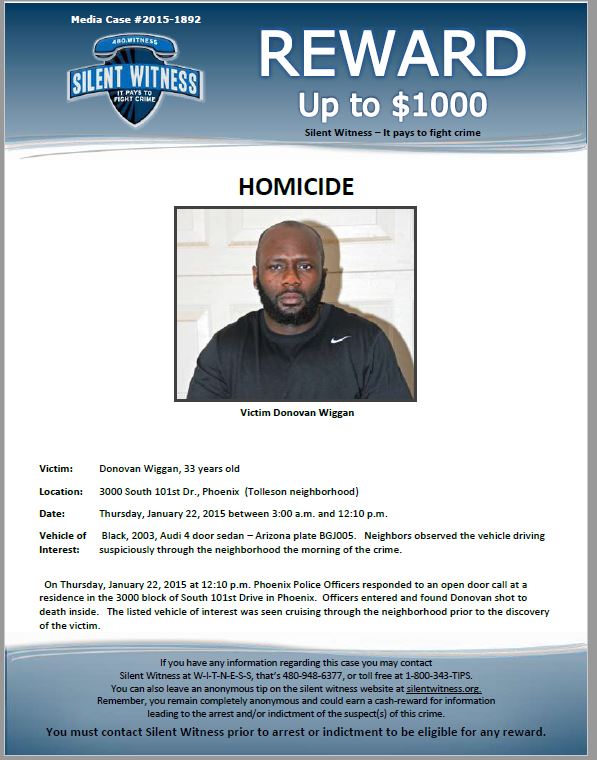 Case & Reward Info
Date: January 22, 2015
Case #: 2015-1892
3000 South 101st Dr., Phoenix (Tolleson neighborhood)

Crime Information:
On Thursday, January 22, 2015 at 12:10 p.m. Phoenix Police Officers responded to an open door call at a
residence in the 3000 block of South 101st Drive in Phoenix. Officers entered and found Donovan shot to
death inside. The listed vehicle of interest was seen cruising through the neighborhood prior to the discovery
of the victim.