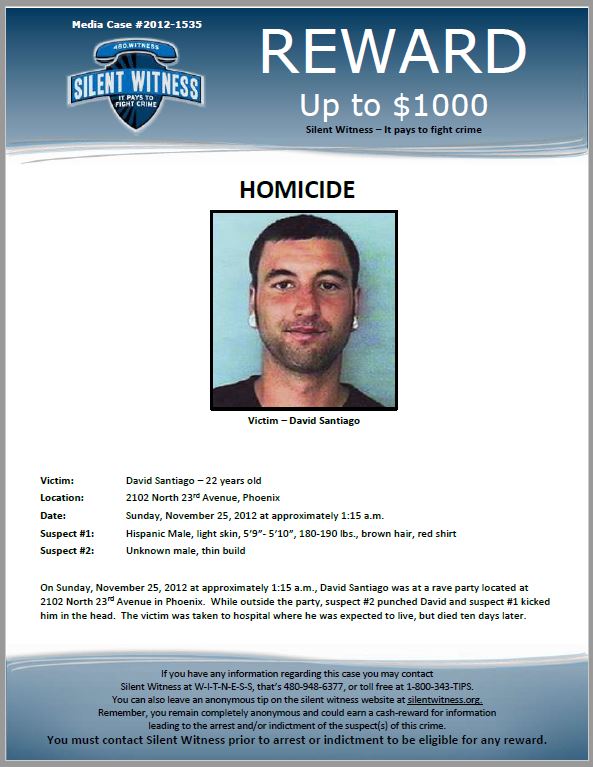 Case & Reward Info
Date: November 23, 2012
Case #: 2012-1535
2102 North 23rd Avenue, Phoenix
Crime Information:
On Sunday, November 25, 2012 at approximately 1:15 a.m., David Santiago was at a rave party located at
2102 North 23rd Avenue in Phoenix. While outside the party, suspect #2 punched David and suspect #1 kicked
him in the head. The victim was taken to hospital where he was expected to live, but died ten days later.