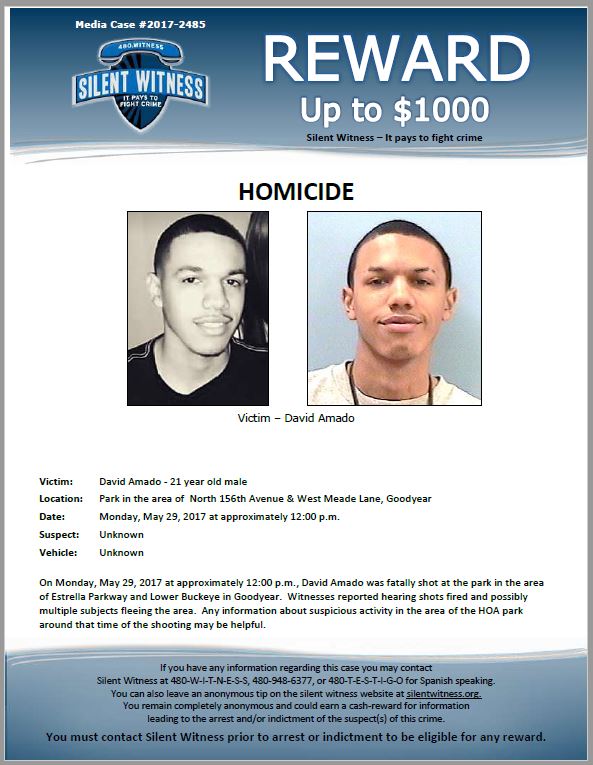 Case & Reward Info
Date: May 29, 2017
Case #: 2017-2485
Park in the area of North 156th Avenue & West Meade Lane, Goodyear
Crime Information:
On Monday, May 29, 2017 at approximately 12:00 p.m., David Amado was fatally shot at the park in the area
of Estrella Parkway and Lower Buckeye in Goodyear. Witnesses reported hearing shots fired and possibly
multiple subjects fleeing the area. Any information about suspicious activity in the area of the HOA park
around that time of the shooting may be helpful.
Suspect:
Unknown