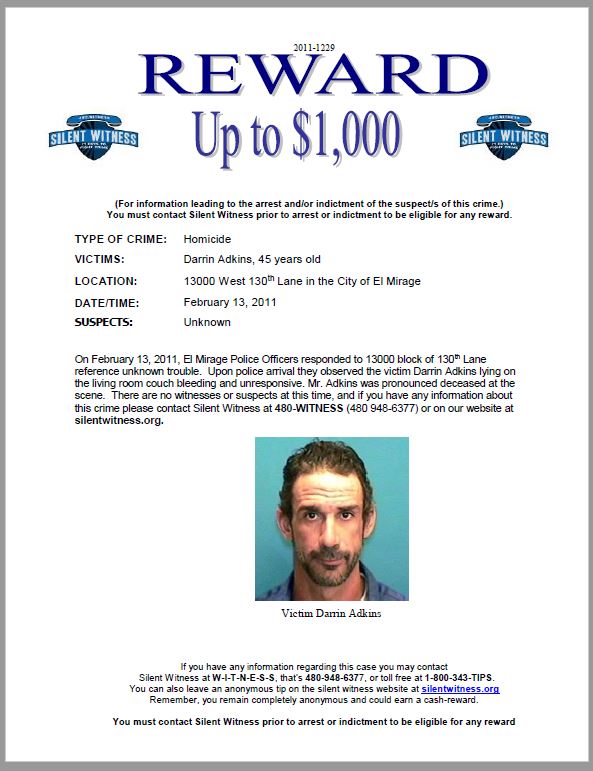 Case & Reward Info
Date: February 13, 2011
Case #: 2011-1229
13000 West 130th Lane in the City of El Mirage
Crime Information:
On February 13, 2011, El Mirage Police Officers responded to 13000 block of 130th Lane
reference unknown trouble. Upon police arrival they observed the victim Darrin Adkins lying on
the living room couch bleeding and unresponsive. Mr. Adkins was pronounced deceased at the
scene. There are no witnesses or suspects at this time.
Suspect:
Unknown