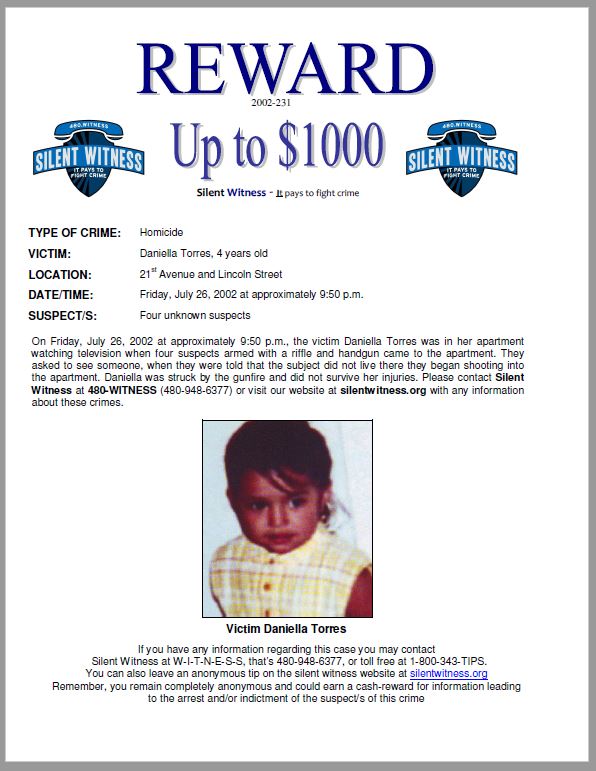 Case & Reward Info
Date: July 26, 2002
Case #: 2002-231
21st Avenue and Lincoln Street
Crime Information:
On Friday, July 26, 2002 at approximately 9:50 p.m., the victim Daniella Torres was in her apartment
watching television when four suspects armed with a riffle and handgun came to the apartment. They
asked to see someone, when they were told that the subject did not live there they began shooting into
the apartment. Daniella was struck by the gunfire and did not survive her injuries.