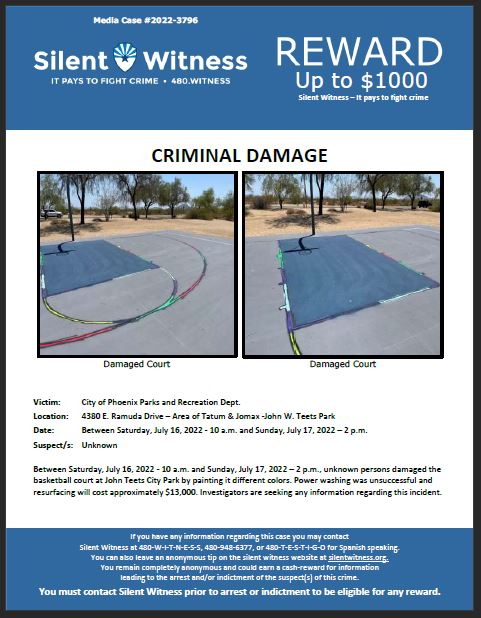 Case & Reward Info
Date: July 16, 2022
Case #: 2022-3796
4380 E. Ramuda Drive – Area of Tatum & Jomax -John W. Teets Park
Crime Information:
Between Saturday, July 16, 2022 – 10 a.m. and Sunday, July 17, 2022 – 2p.m., unknown persons damaged the
basketball court at John Teets City Park by painting it different colors. Power washing was unsuccessful and
resurfacing will cost approximately $13,000. Investigators are seeking any information regarding this incident.
Suspect:
Unknown