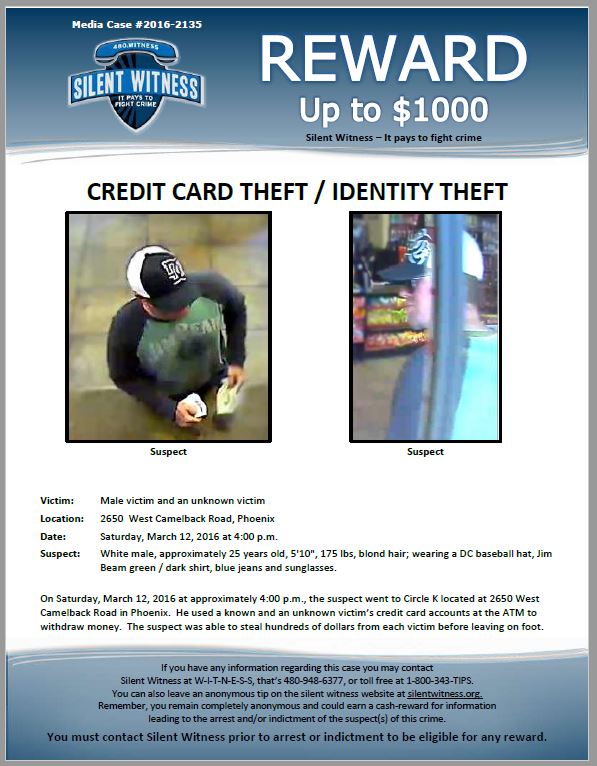 Case & Reward Info
Date: March 12, 2016
Case #: 2016-2135
2650 West Camelback Road, Phoenix
Crime Information:
On Saturday, March 12, 2016 at approximately 4:00 p.m., the suspect went to Circle K located at 2650 West
Camelback Road in Phoenix. He used a known and an unknown victim's credit card accounts at the ATM to
withdraw money. The suspect was able to steal hundreds of dollars from each victim before leaving on foot.