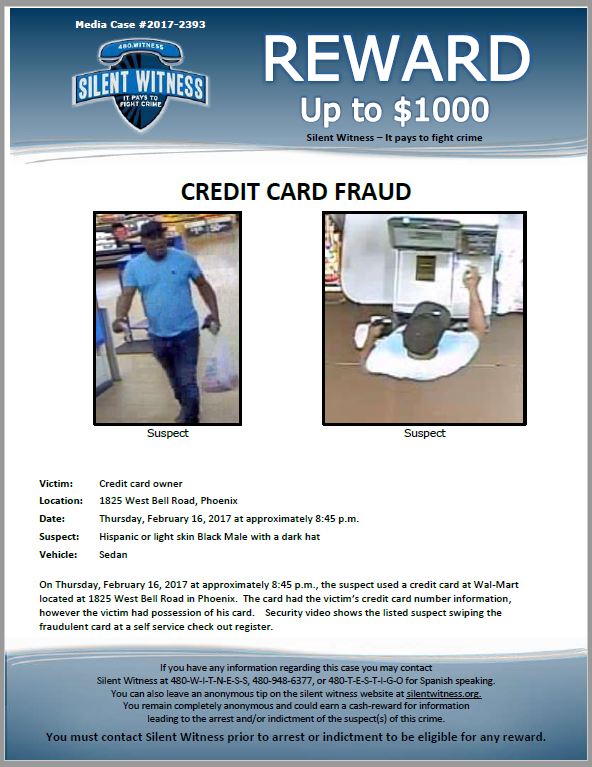 Case & Reward Info
Date: February 16, 2017
Case #: 2017-2393
1825 West Bell Road, Phoenix
Crime Information:
On Thursday, February 16, 2017 at approximately 8:45 p.m., the suspect used a credit card at Wal-Mart
located at 1825 West Bell Road in Phoenix. The card had the victim's credit card number information,
however the victim had possession of his card. Security video shows the listed suspect swiping the
fraudulent card at a self service check out register.