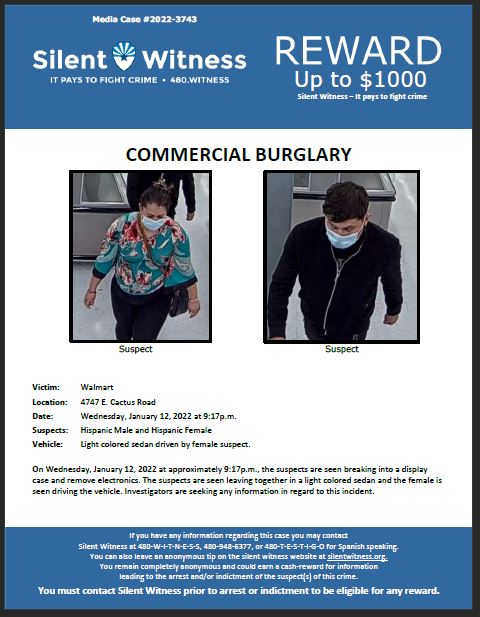 Case & Reward Info
Date: January 12, 2022
Case #: 2022-3743
Crime Information:
On Wednesday, January 12, 2022 at approximately 9:17p.m., the suspects are seen breaking into a display
case and remove electronics. The suspects are seen leaving together in a light colored sedan and the female is
seen driving the vehicle. Investigators are seeking any information in regard to this incident.
Suspect:
Hispanic Male and Hispanic Female